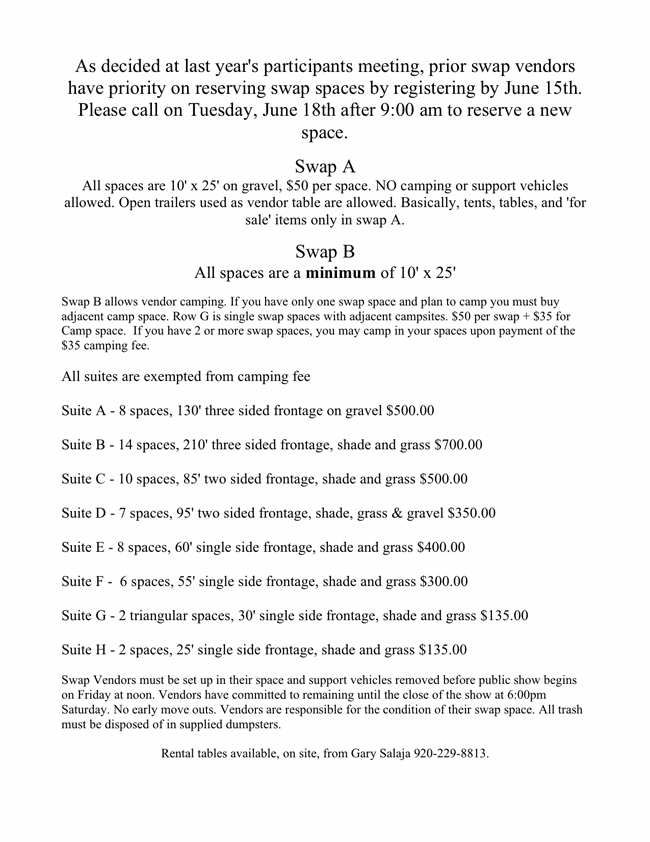 Please note: This drawing of swap area B is upside down in relation to above drawing of area A.
Last year we used the 2019 stall numbers and some people moved because not every one came due to covid.
This year we will again use the 2019 stall numbers giving you the stall you had. New vendors or vendors wanting
to change location will need to wait until June 18th to obtain a new stall space. This means your space is not
reserved for you if you don't register for it by June 15th.
Also, there will not be indoor swap spaces available.